Hello ! We are the BIG SEXY FESTY PARTY aka THE BIG SEXY and we do small one day urban free/donation festivals for good causes – our next event is in Bristol for St Mungo's on Sat 29 July.
BRISTOL ONE DAY DJ, SOUND SYSTEM AND CIRCUS FESTIVAL FOR ST MUNGOS BY DONATION, IN THE BEST FESTIVAL PARK IN TOWN – EASTVILLE!
SAT 29 JULY 2 – 10.30PM
SOUND SYSTEMS
15 OF BRISTOL'S VERY BEST FREE PARTY, FESTIVAL AND CLUB/PUB DJS PLAYING FOR FREE ON THREE CRISP SYSTEMS – HOUSE MUSIC ALL DAY LONG, FUNKY TOWN AND REGGAE LOUNGE – SEE FLYER FOR THE HIGHEST ACCOLADE TO BRISTOL'S MUSIC SCENE
CIRCUS
20 OF BRISTOL'S BEST CIRCUS PERFORMERS STILTWALKING, FIREBREATHING, BALLOON TWISTING AND LIVENING UP THE FESTIVAL ACROSS THE FIELD
KIDS AREA, GREAT FOOD, SAFE SECURITY
WELL PRICED, QUALITY BARS BY THOSE AWESOME PEOPLE AT THE RED LION, EASTON
SPECTACULAR CIRCUS FIRE SHOW FINALE
ALL MONIES RAISED GO TO ST MUNGOS HOMELESS PERSONS' CHARITY, WHOSE STREET LIVING HOMELESS PERSONS' OUTREACH TEAM HELPED 500 MEN AND WOMEN SLEEPING ROUGH ON THE STREETS OF BRISTOL LAST YEAR, PROVIDING 17 SPECIALISED SUPPORT SERVICES FOR THE HOMELESS ASWELL.
Please donate ten pounds on entry to raise a respectable donation from this FANTASTIC COMMUNITY FUNDRAISER party.
28 LEGENDARY YEARS OF EPIC LEGENDARY COMMUNITY BASED URBAN FREE FESTIVALS AND CIRCUS SOUND SYSTEM DRIVEN FREE PARTIES FOR THE HOMELESS AND 100 PERCENT NOT FOR PROFIT ALL THE WAY. BIG SEXY!
HOUSE MUSIC ALL DAY LONG
JAMIE RAINBOW – Stroud free party festival DJ record producer. Oohs, aahs and wa wa wahs. Piano breaks and throwing shapes. Top summer classics to start the groove
JESS WARP – Glastonbury, Shindig, local parties, rollin, bouncing finger popping deep funky house. Shake it!
DJ ROOTS – 30 years of extremely good house music via Totness, London and Bristol (Pirate Sounds, Big Sexy, Delicious, The Chelsea) aka Mark Rowe in session with fire show finale
FUNKY TOWN
The Sly Players aka Simon Clark the curator and creator of Shindig Festival the Funkiest Festival in the West playing soul, funk, disco 45s with
Graham S – Shindig – Thanks for bringing a little bit of Shindig to the Big Sexy, we appreciate the support guys! Gonna be sweet!
Stevie K – Big Sexy – DJ and rebel sound system innovator, community pioneer, creator of this here urban free festival circus sound system movement.
REGGAE LOUNGE
2 KINGS RECORDS – Bristol's favourite reggae DJ friend of the people and the Star and Garter! Recent mainstage DJ at Carnival
DJ GAFFA – ARMAGEDDON SOUNDS – avid collector – top selector!
D – RAS Dartmoor Reggae Appreciation Society – Part of the BIG SEXY for 30 years and there from the very start DOM (Kai Sounds) the master is back with his friend SI
BRISTOL CIRCUS JAM
JESS MESS, IMLY RICE, RACHEL FOX, TESS CARTRIGHT, HOWIE MORLEY, PARIS, PERFORMERS WITHOUT BORDERS tbc, MELANIE DESERT AND MORE ON THE WAY!
BOOK NOW
Three great little sound systems and a bunch of circuses where you can connect to the music, the people, the park and the purpose – a new style of festival for Eastville Park this Year – all monies after site costs direct to St Mungo's!
SUGGESTED DONATION £10 BY CARD IN ADVANCE or suggested £10 donation on entry
BOOK NOW TO AVOID DISAPPOINTMENT!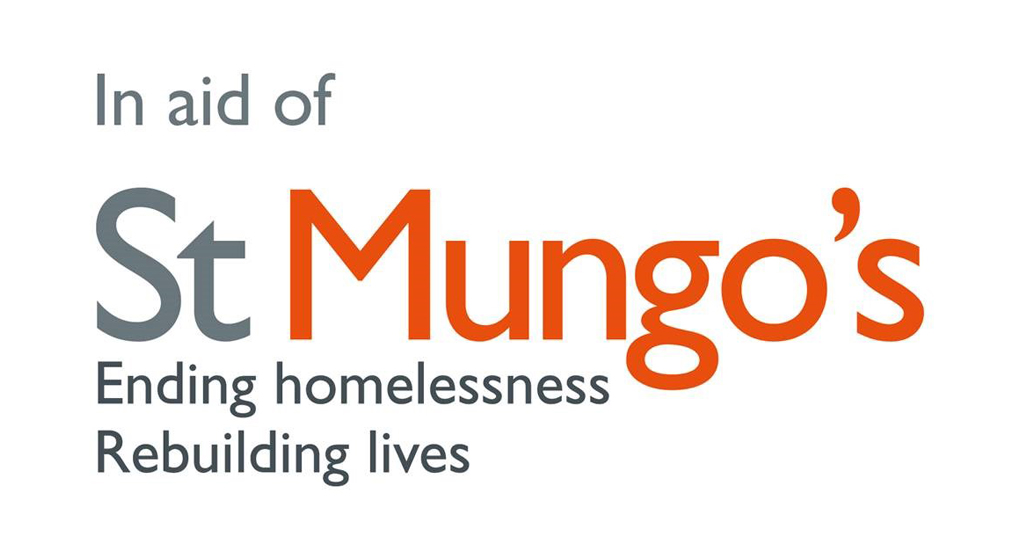 5,490 people were supported by our outreach teams Since our founding almost 50 years ago, we've developed a recovery-based approach. At the heart of all of our services is our commitment to empowering individuals, to support people in their recovery journey and to prevent homelessness in the future.
Each of our clients comes to us with a unique set of skills and strengths and we use these as the starting point for moving towards a healthier, happier and more stable life.
We are here to end homelessness and rebuild lives.
We run 17 services across the whole city, supporting people at every stage of homelessness.
We work with people to prevent them becoming homeless in the first place. Our outreach team is out day and night, supporting people those who are on the streets of Bristol. And we also provide specialist emergency accommodation to help people get back on their feet, and longer term homes for people who are ready to live a more independent life.
Our mental health services offer tailored support when people need it. And our Bristol Recovery College and Putting Down Roots offer training and mentoring to help people fulfil their ambitions as they move away from homelessness for good.
Preventing homelessness
We know that the best way to end homelessness is to stop it happening in the first place. That's why our rough sleeping prevention team steps in urgently to help people in Bristol about to face homelessness.
Everyone's situation is different. Our job is to find the right solution for each person that we are helping. We can support them to find a new place to live or to keep their current home. We can help them to manage their finances and access mental health support. And because we work so closely with partners across the city, we can do all of this quickly and effectively.
Outreach on the streets
Helping to make it someone's last night on the streets has long been part of what we offer in Bristol. Last Winter our Outreach team helped more than 500 people who were sleeping rough in the city.
So, there is a superfast explanation from the Charity about the work they do
Here is the gameplan on us putting on a brilliant little festival (set to grow) and helping Mungo's to help the homeless at the same time
By the way – our Djs and sound systems kick ass so this festival comes with a good time guarantee .
We would really like you to donate in advance and reserve your ticket on the website. We have capped the maximum attendance at 1500 guests – just enough for a rocking little one day party! Every penny after minimal site costs goes to St Mungo's – so show your support for this small Bristol festival and for St Mungos – book your place and spread the word !
Please book your tickets in advance here
Thanks for supporting the Big Sexy Festy Party and the homeless via St Mungo's